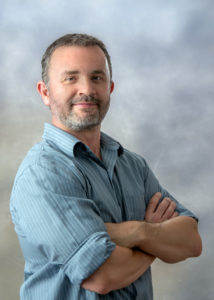 Along my professional journey, I received my Bachelors of Science in Kinesiology – Exercise Physiology (1999) and Master's degrees in Physical Therapy (2003) at California State University of Fresno.   In addition, while at CSU Fresno, I spent 2 years as a lead strength and conditioning coach working with many NCAA athletes in most sports.  In 2004, I received my "Strength and Conditioning Specialist" (CSCS) through the National Strength and Conditioning Association (NSCA).  During this time, I also chose to discover my personal potential and exploer my power lifting career with the World Association of Benchers and Dead Lifters (WABDL).
After graduating with a Master's degree in Physical Therapy at California State University of Fresno in 2003, I continued my training and mentorship over the following 8 years with the Institute of Physical Art (IPA) which delivers a paradigm of Physical Therapy focused Functional Manual Therapy carefully integrated with neuromuscular training and motor learning.
In 2012 I tested and passed the Certification in Functional Manual Therapy (CFMT) and later found my way into assisting in lab and being available as faculty to teach some of the classes I initially attended as a student.  Teaching has become a growing passion of mine as I realize we all have something to learn and as well something to teach in every interaction.
In 2016, after 13 years of practice in the field of Physical Therapy, I was honored with the invitation and accepted the position to be a part of the year-long American Academy of Orthopaedic Manual Physical Therapists (AAOMPT) accredited (IPA) Fellowship for Functional Manual Therapy.
When not practicing Physical Therapy, I enjoy growing with my family, traveling, camping, the outdoors, and spontaneously taking a right turn instead of a left on a road trip to see what's "over there".  In the Kabat household, there is often a daily wrestling match with the kids, a good dinner table conversation about the day's events, and a good night prayer before the day comes to an end.                                                                            As each new day starts, I look forward to seizing the moments and opportunities to apply my God given talents according to his will.  I try to live by the "E3" motto that I challenge my patients with: "Embrace a Pivotal Moment, Engage your Potential, Enhance the World" …